Home Improvement for the 21st Century
SeaLab worked alongside TreeHouse, a home improvement company based in Austin, TX known for "thoughtful, sustainable, and healthy homes" to expand and simplify a robust and easy-to-use consultant/customer application for home improvement projects.
User Research
Content Strategy
Information Architecture
User Experience Design
User Interface Design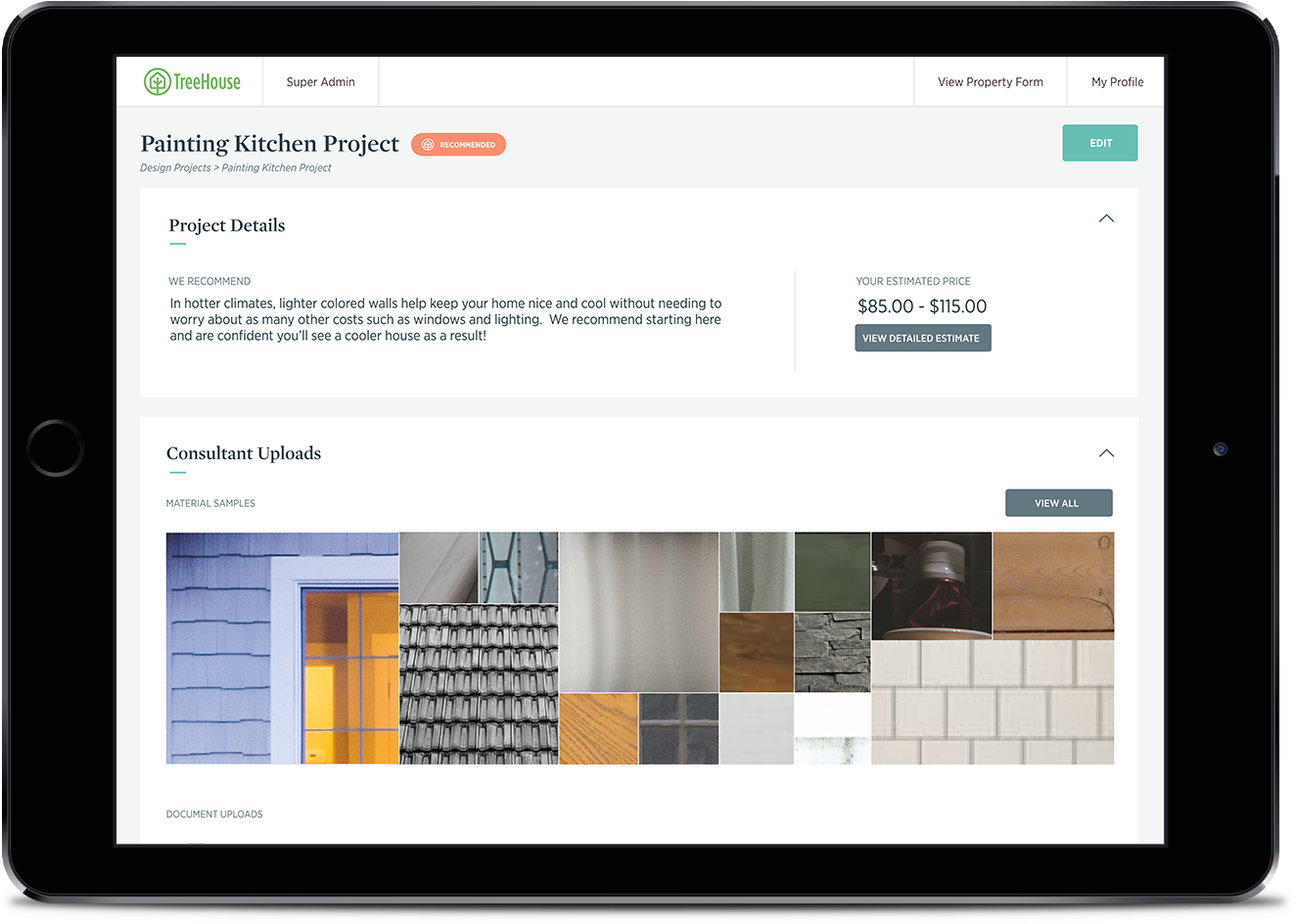 Problem #1
How will SeaLab optimize and streamline both the customer and consultant experience of the Design Projects section, while integrating the updates TreeHouse invested in the Performance Projects section made the previous year?
Problem #2
How will SeaLab reduce the touchpoints for communication & file sharing between consultants and customers and unlock the full potential of both a company-facing and client-facing dashboard application?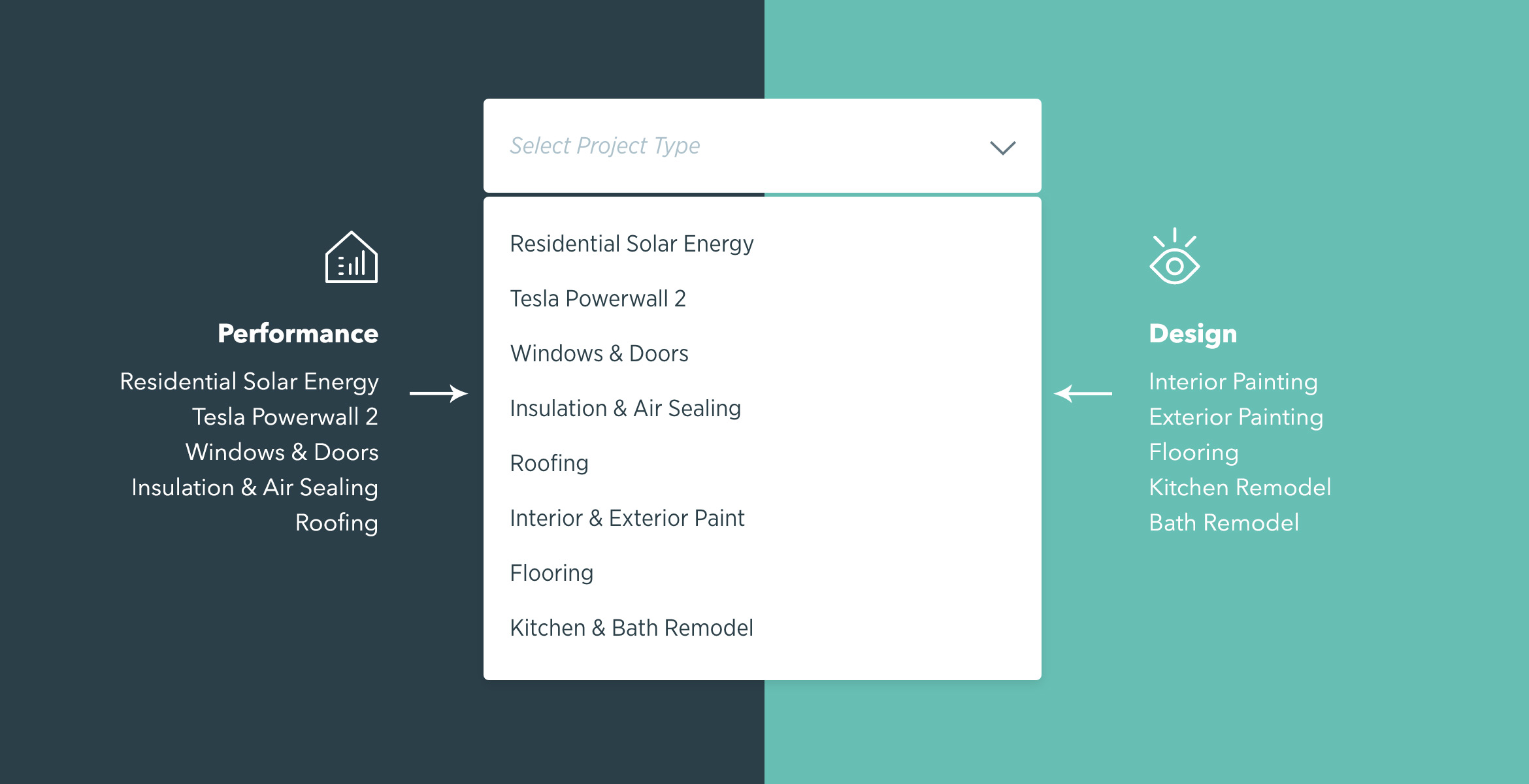 Integrated established tools with new features for a streamlined experience.
We changed the flow of the project creation and unified "Design Projects" and "Performance Projects" to be under one single dropdown menu - customers found they were more easily able to begin the project process with TreeHouse consultants without needing to call for help.
Reduced clutter, no more files spread across platforms.
We added file sharing and third party integrations so that discussions, photo exchanges, and brainstorming happen within the app - reducing the touchpoints for communication & information exchange between TreeHouse consultants and customers to unlock the full potential of both a company-facing and client-ready dashboard application.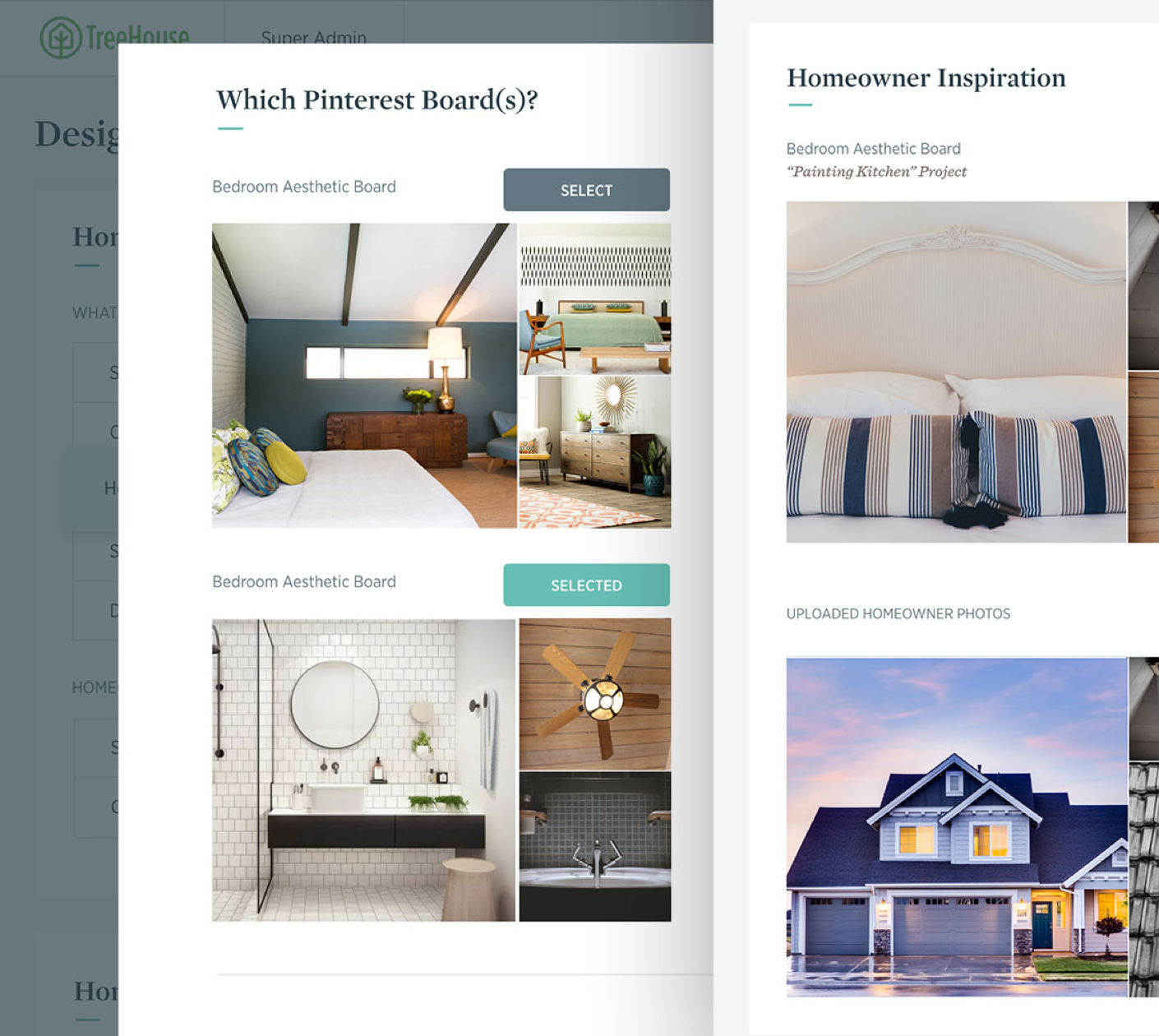 Provided features that are instinctive and easy to use.
We optimized the TreeHouse consultant tablet interface for touch - adding large buttons, intuitive navigation, no hidden hover functionality, and other user-friendly features.

Maintained established brand guidelines while creating solutions that evolve with the product.
We designed with TreeHouse's future goals in mind - creating a system with the most flexibility, allowing the team and software to evolve together rather than needing to rebuild for different features and auiences in the future.