Create a modern-style enterprise-facing brand and its respective user interface for a proof of concept software.
Panzura engaged with SeaLab to design and oversee the implementation and development of the Vizion.ai Graphical User Interface (GUI). After visual design was complete, SeaLab worked with the engineering team through Panzura's Slack channels to improve the GUI as it was implemented and to help keep designs adhering to modern usage standards and align with SeaLab's custom created visual designs and style guide.
Competitive Analysis
User Research
Experience Maps
UX Wireframes
Interactive Protypes
User Interface Design
Design System Creation

Problem #1
How to create, hand-off, and oversee the implementation of a fully comprehensive design library including branding in such a tight deadline while still adhering to all restrictions from the parent brand.
Problem #2
How to create an approachable and intuitive experience for a unique niche of enterprise customers and to repeat this experience for administrators on the backend of the system.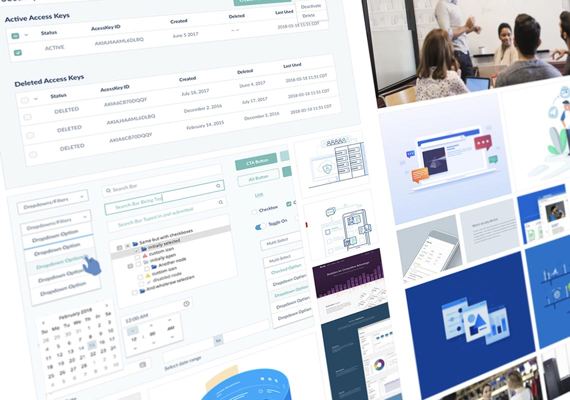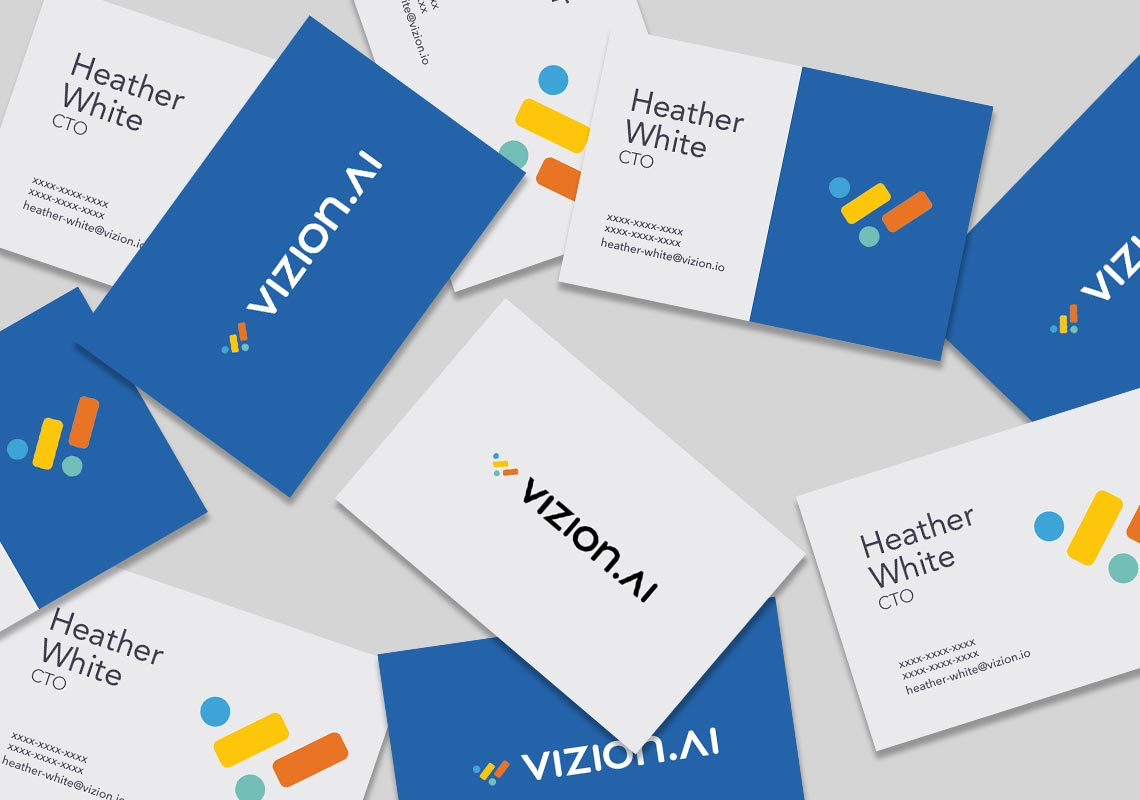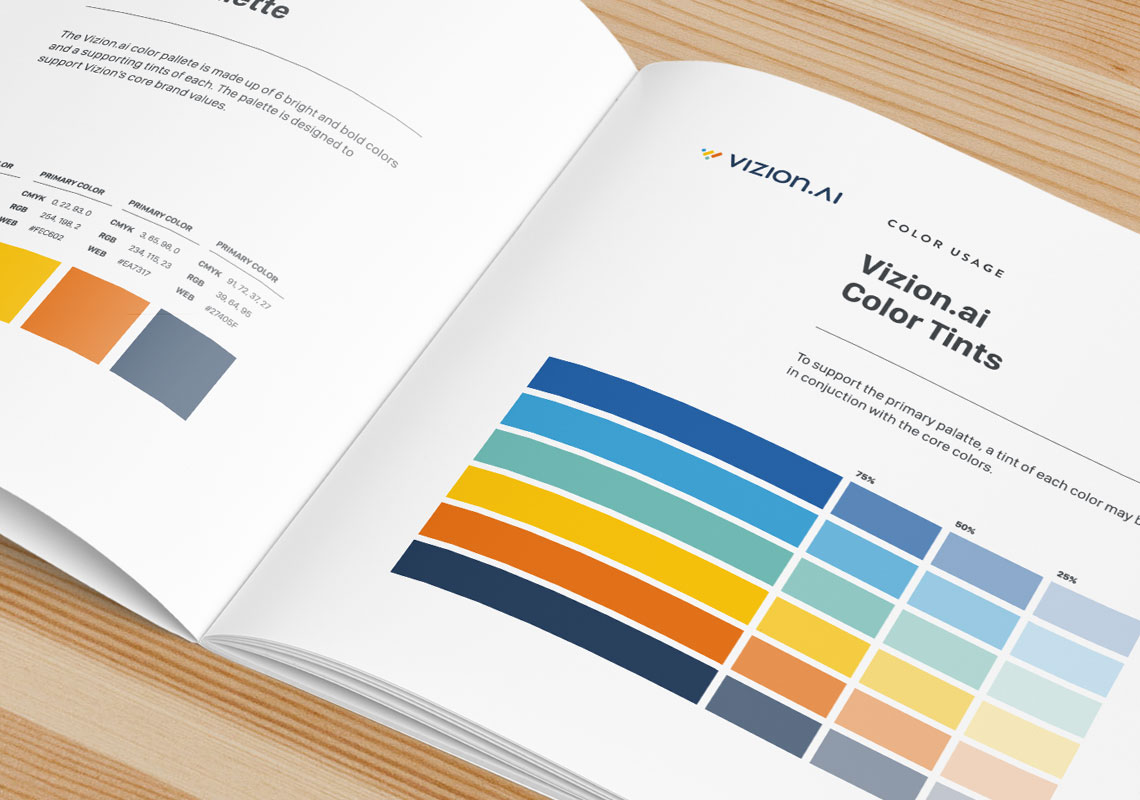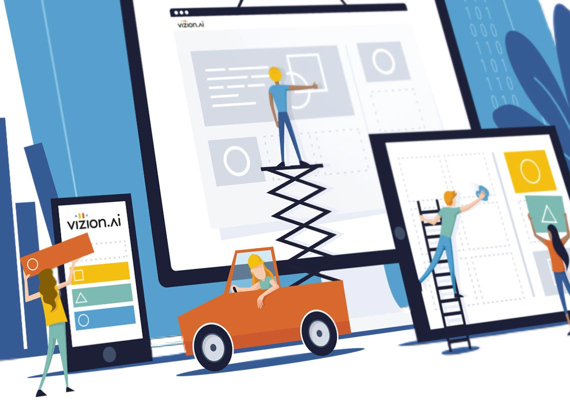 Reached The Tight August VMworld Deadline Successfully.
Vizion.ai's MVP was successfully conceptualized, designed, implemented, and revealed complete and on time at VMworld in August on 2018. Here they gained valuable feedback for the system and the brand in general, and it became clear that the modern spin on an enterprise software offering paid off.
Produced a custom Vizion.ai visual design language to successfully stand on its own.
Thanks to extensive research into the competitive landscape as well as Panzura's internal style guidelines, Vizion.ai's colorful and illustrative visual language and branding stands fittingly next to its enterprise competition in a unique but integrated way.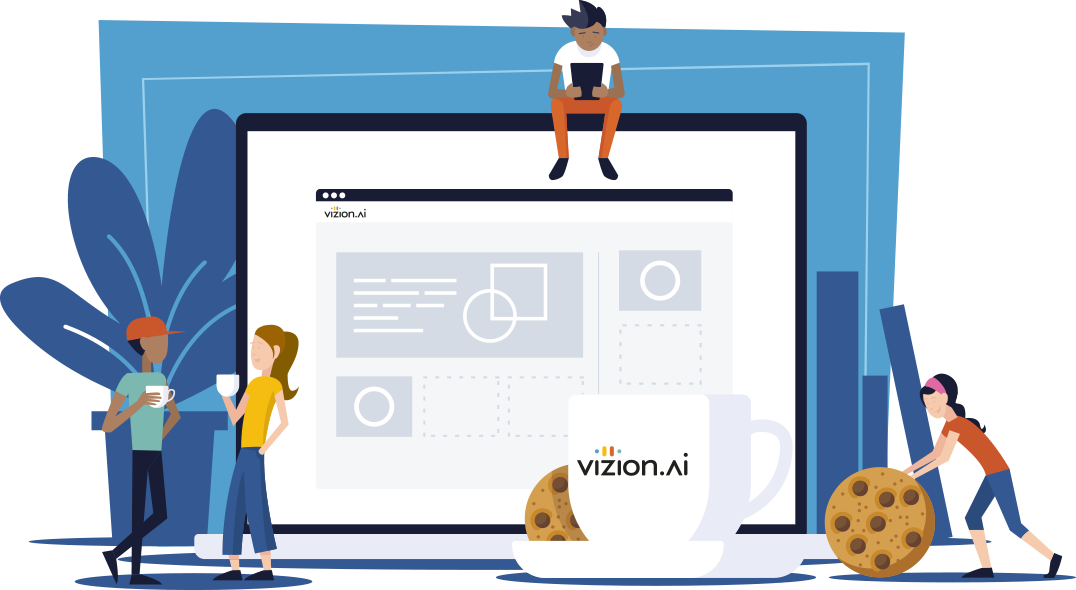 Future-Proofed Vizion.ai and Later Updates Through The Creation And Hand-Off Of A Comprehensive Component Library.
SeaLab spent time painstakingly documenting design guidelines for approved components alongside Vizion.ai's creation so that development and implementation could continue forward as client features were requested and the brand grows. Vizion.ai's ability to stand on its own and grow without the ongoing need of SeaLab's design team marks our success in this area.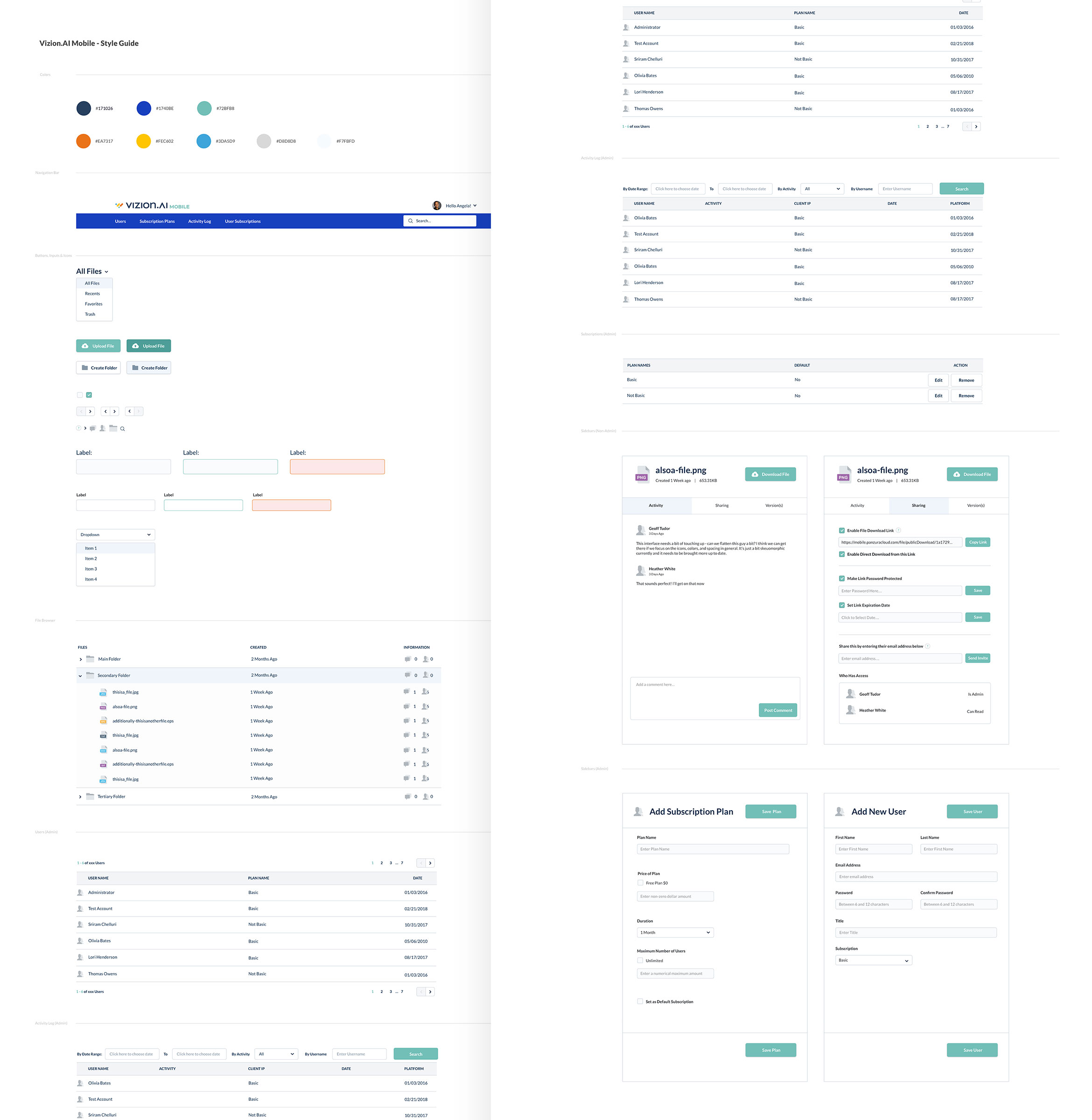 Created An Intuitive Interface That Simplified Complex User Problems.
Based on customer feedback, the clean interface with illustrative examples and onboarding steps helped simplify complicated questions and problems in Vizion.ai by introducing users to the interface at a comfortable pace. Users who were not familiar with enterprise cloud management were given a friendly introduction to the concept in an easily digestible way.


"Concept designs, though processes, sketches, communication, and overall execution was A+++"
Geoff Tudor - VM & GM, Vizion.ai