Work
/ iOFFICE Hummingbird
Unifying An Experience For Mobile & Desktop
Long-term return client iOFFICE Corp approached SeaLab to help optimize, modernize, and unify their OpenSpace mobile application and their OpenSpace Desktop application into a new customer-facing mobile application called Hummingbird.
User Research
Content Strategy
Information Architecture
User Experience Design
User Interface Design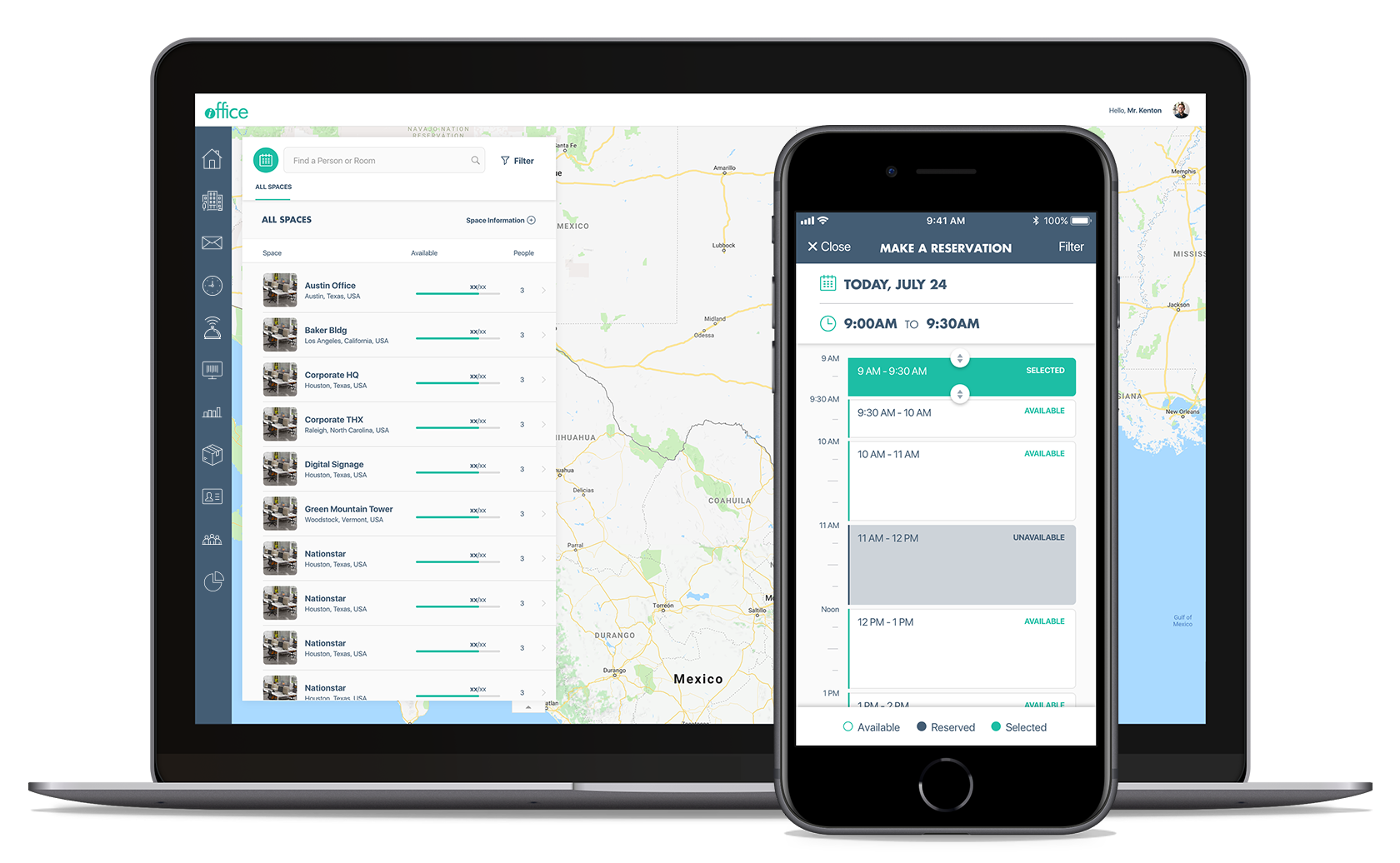 Optimized & improved the user experience based on customer and stakeholder feedback.
We gathered user data and the solutions quickly followed. After the initial project discussion with the iOFFICE Stakeholders, customers, & our design team, it was clear that addressing consistency across platforms was priority.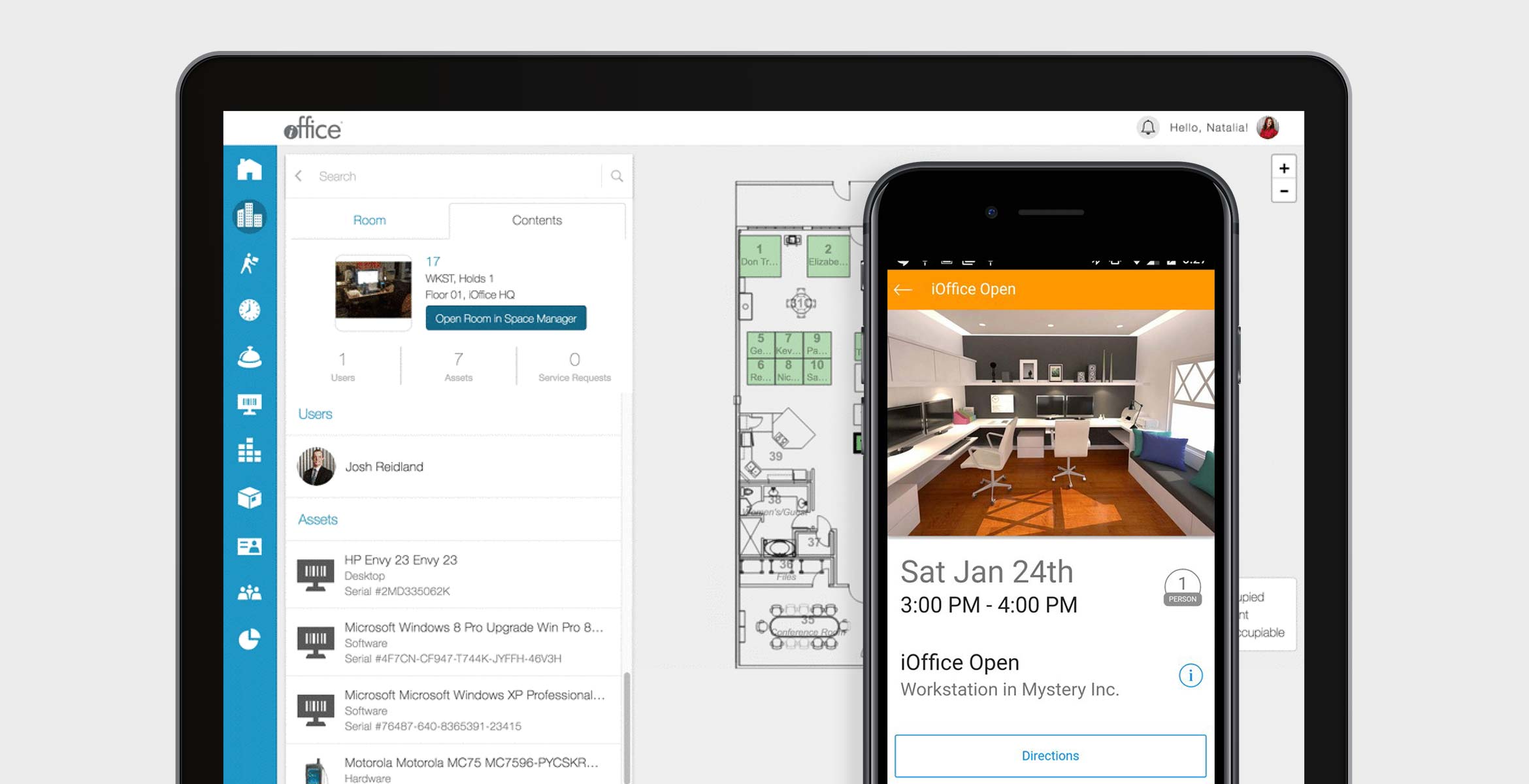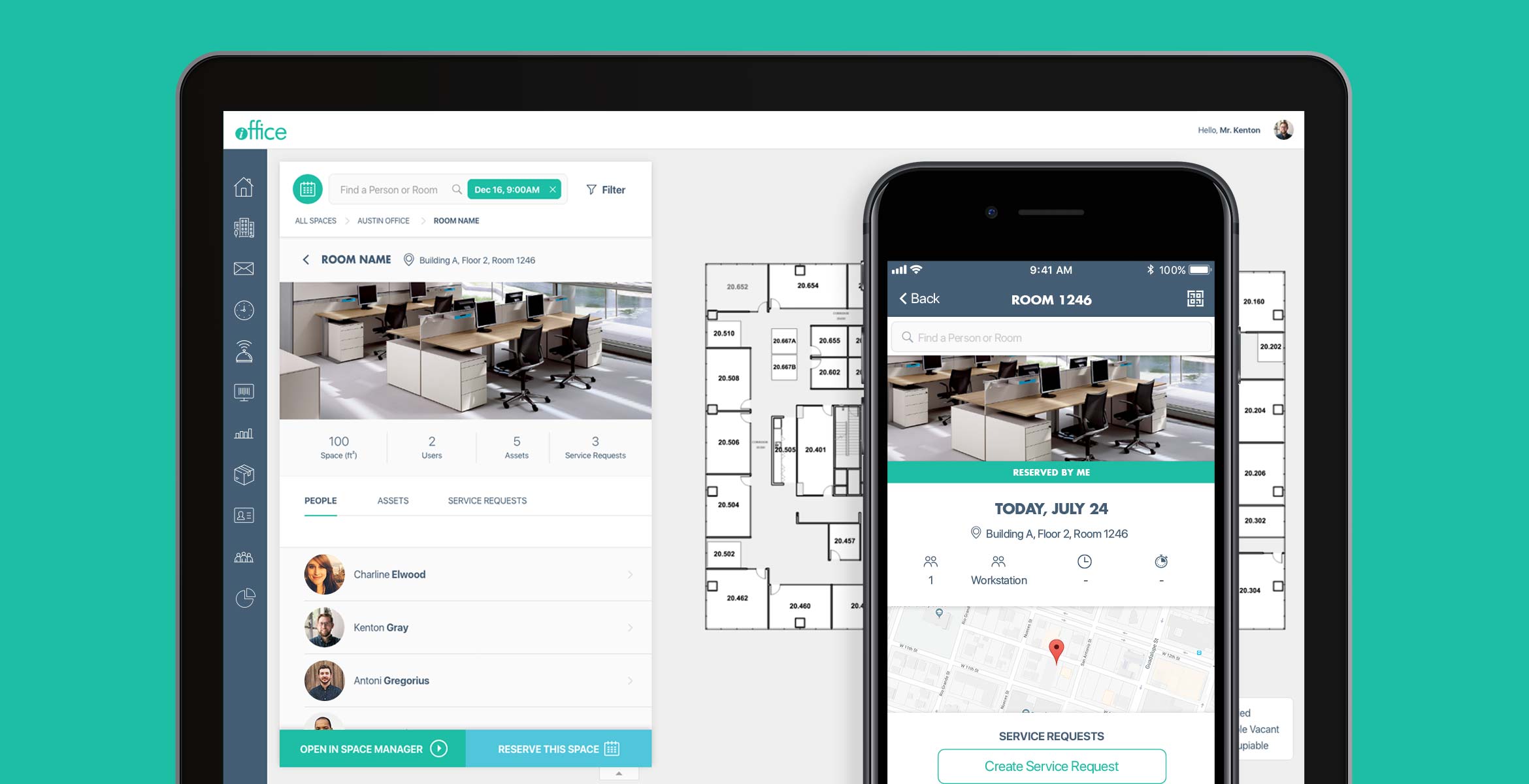 Established familiarity between platforms through the creation of a cohesive design system.
We sought to build a cohesive system by distilling the features and elements down into bitesize components. We then played with these components and how they would look as an admin viewed them, a non-admin, and then how each of these would be viewed on different screen sizes.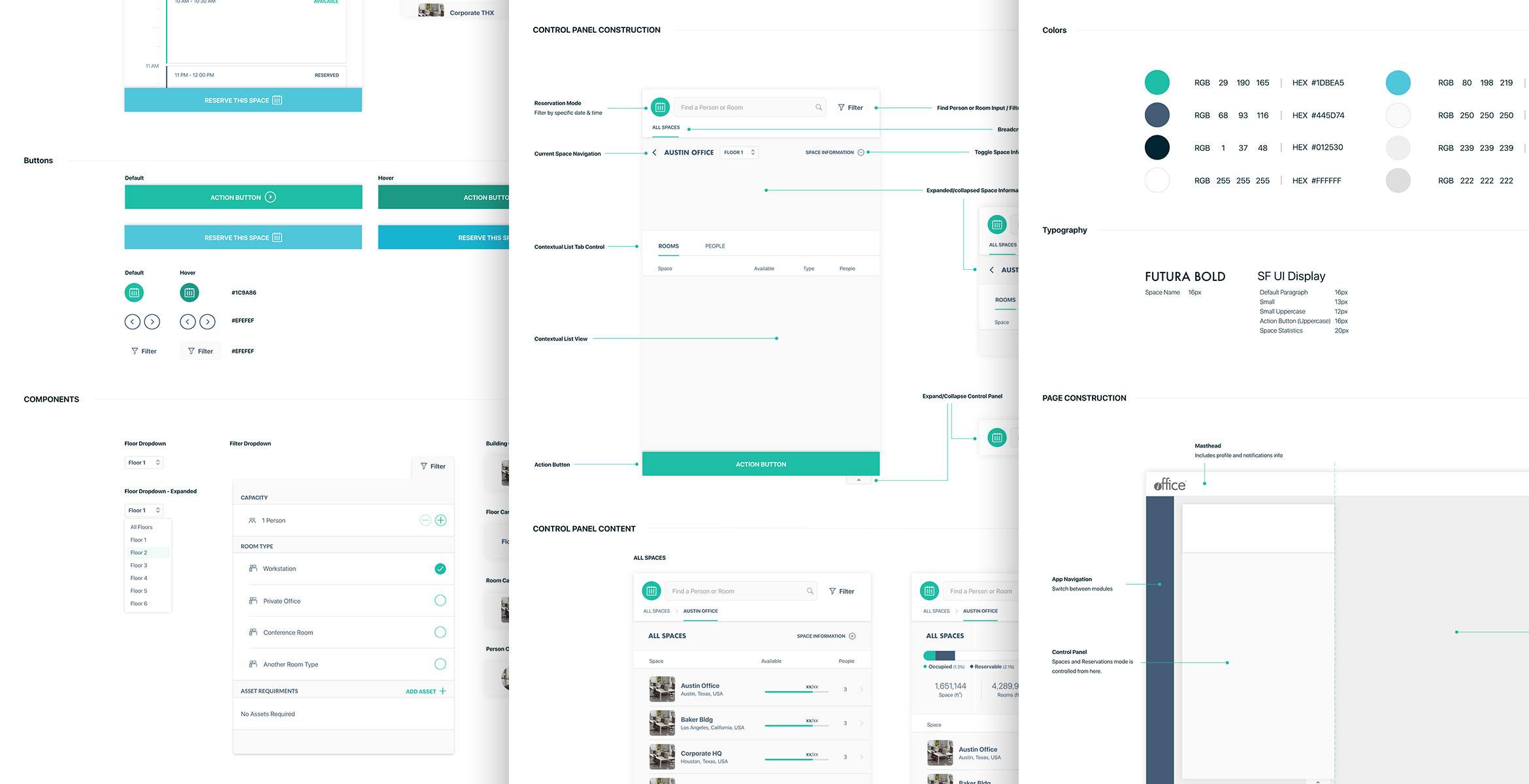 Created an intuitive and neutral interface that is easy to understand and navigate.
We designed an adoptable white label system that is instinctive for a wide variety of users across multiple countries, languages, devices, and company sizes, allowing 3rd party companies to implement their own branding and imagery without worrying about the effect on usability.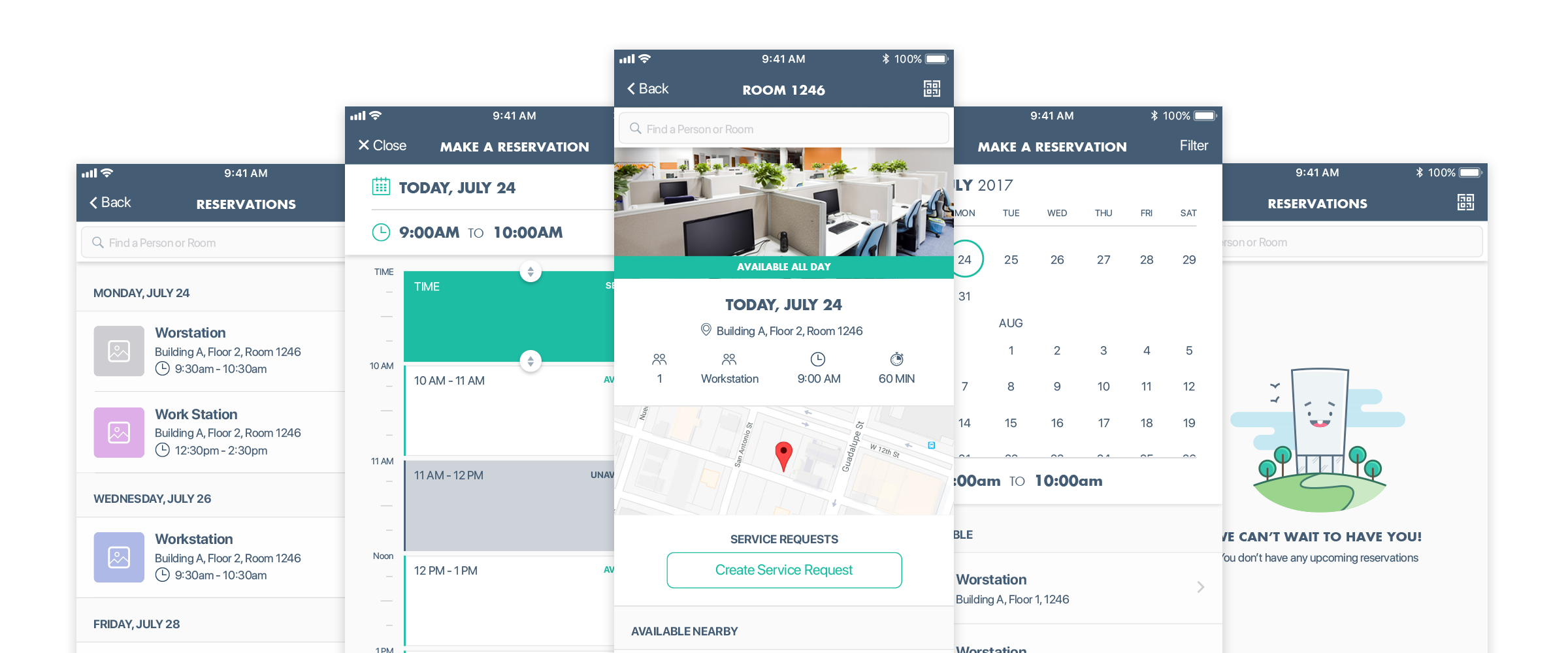 Reduced the barrier of entry for daily users by 66%.
The previous mobile application required a minimum of 6 steps to reserve a room, a process many of our users go through multiple times a day. The new experience required as few as 2 taps for quick meetings - accomplishing this goal.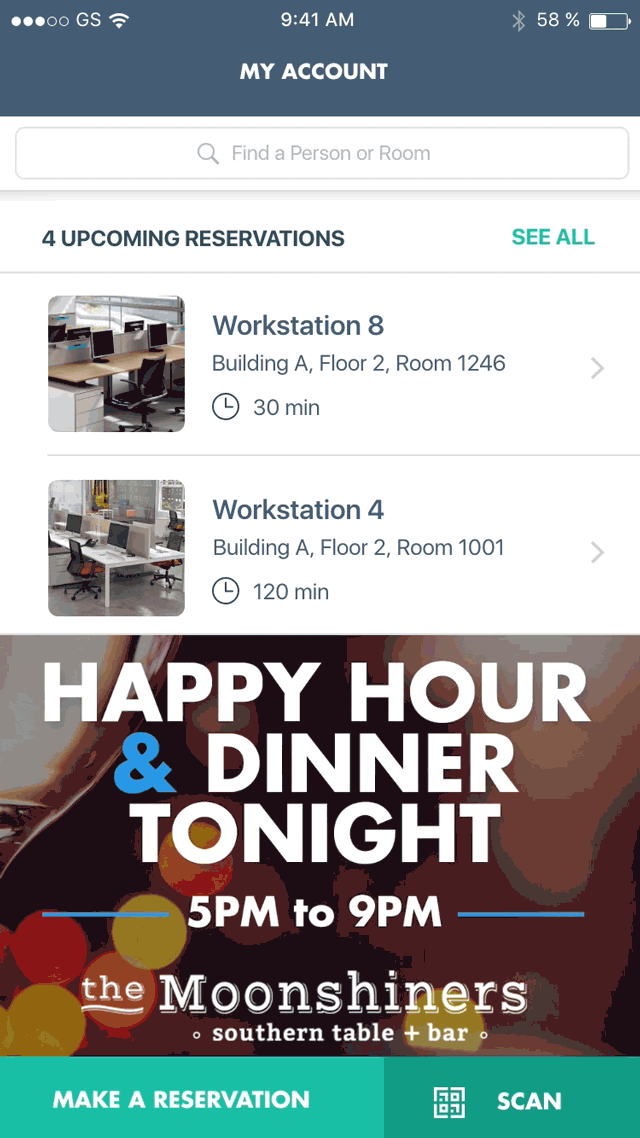 "Great tool. Easy to use. I appreciated the quick ability to reserve a space and find people to meet with."
-iOFFICE Hummingbird User