Work
/ Kasasa Mortgages & Loans
Utilitized a human-centric, data-first approach to create an award winning, intuitive, loan pay-off experience
Kasasa, a financial technology (fin-tech) company based out of Austin, TX put out a request for proposal which SeaLab was selected for in 2019, and again in 2021: to support Kasasa and their in-house UX team by providing expert guidance in not only helping produce work for Kasasa's product suite, but also in user testing, user experience best practices, documentation, and design system creation and management.
User Testing
Information Architecture
User Experience Design
User Interface Design
Design System Creation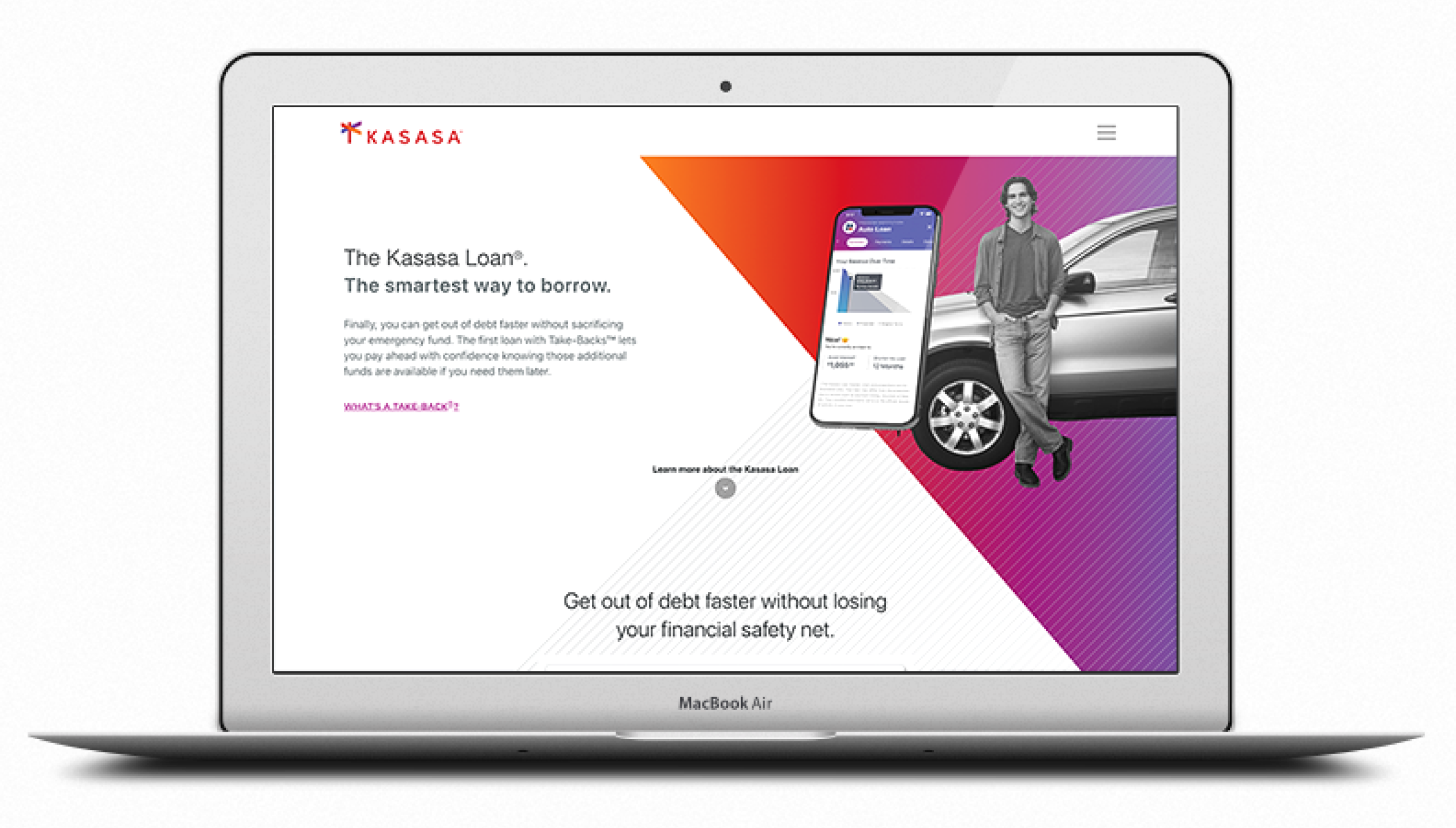 Problem #1
How can we utilize user testing and a data-driven approach to create and help Kasasa realize the value of a loan & mortgage payoff experience that is not just beautiful, but intuitive for their users?
Problem #2
How to help the Kasasa UX team operationalize design processes, systems, and documentation without losing momentum on the creation and management of daily product work requests?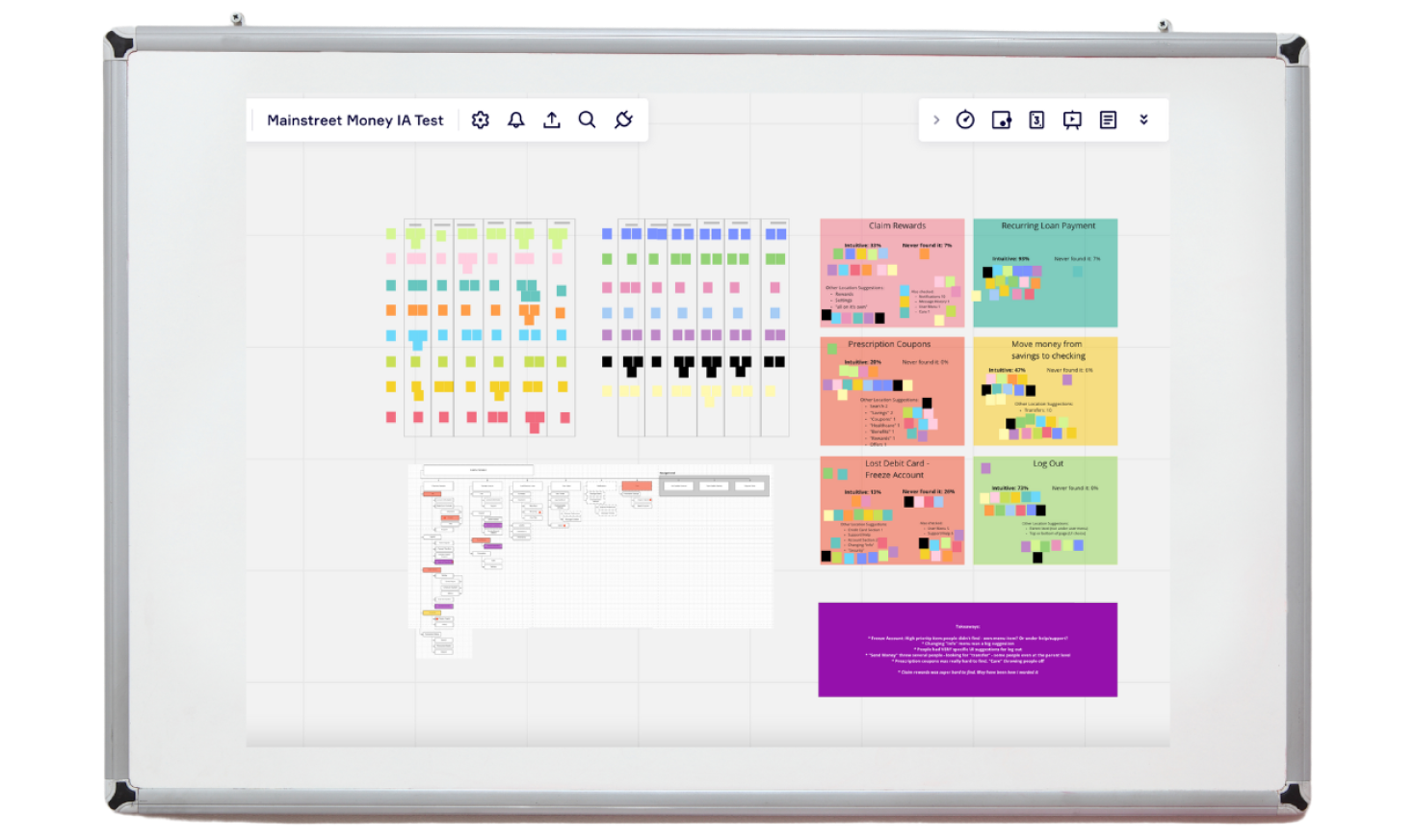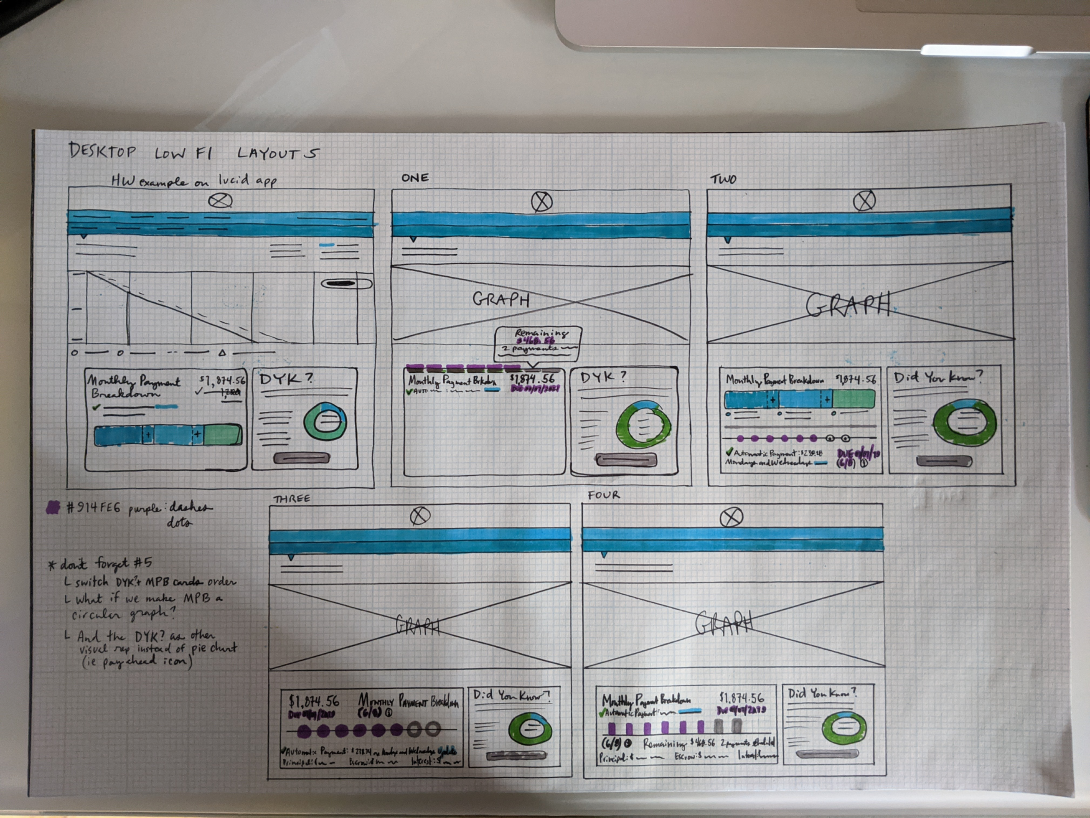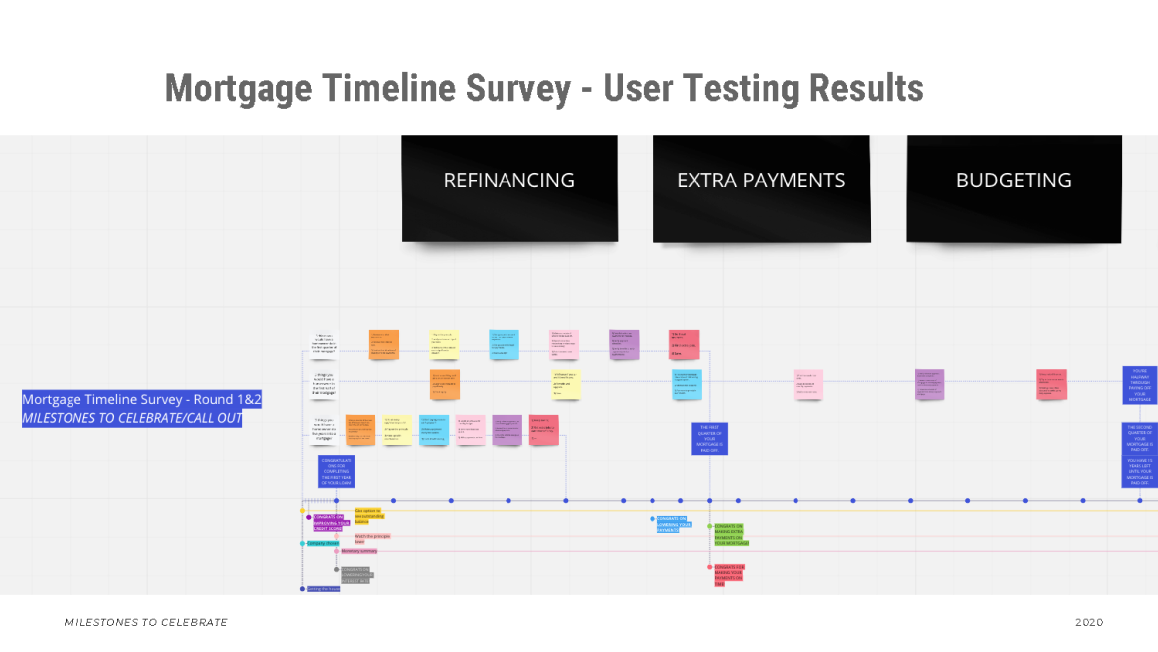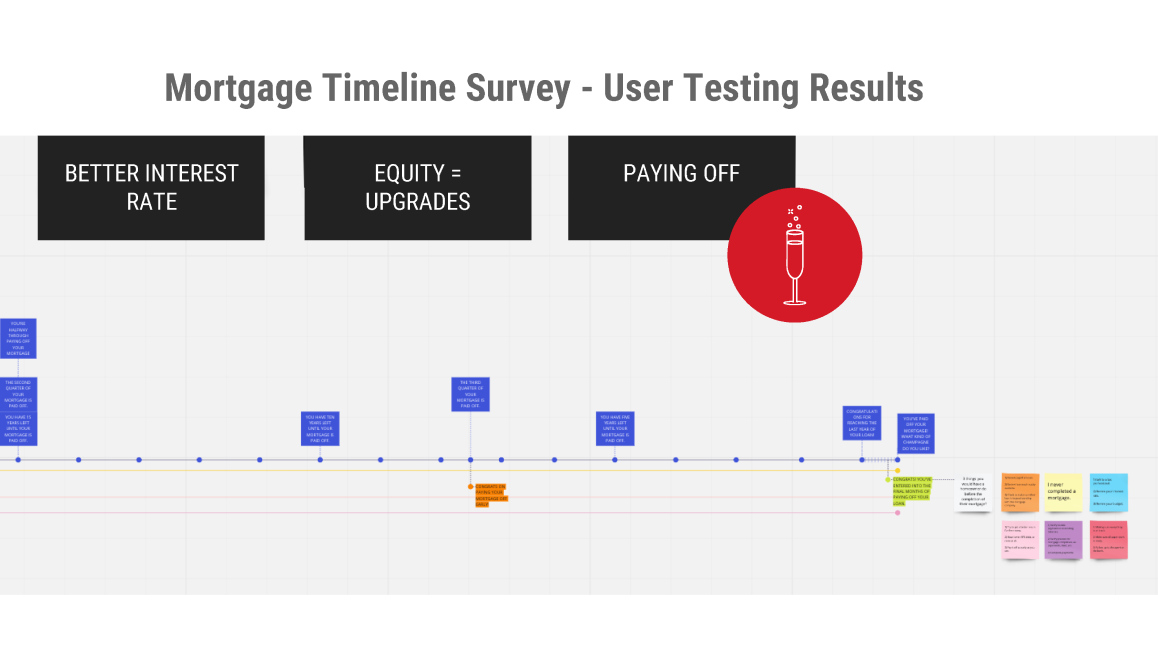 Established an easy to find, user experience research & documentation process.
Kasasa's platform of choice, Confluence, allowed us to build out a comprehensive, easily searchable, handbook for every project we worked on. From initial research gathering (usertesting.com interviews, screencapturing, meetings etc), to explorations and ideation (Miro, Figma, Confuence, Whiteboard photos), and on to initial and then final designs (Sketch, InVision, JIRA). The goal of each page was to both provide quick at-a-glance high level take-aways from each effort along with in depth access to all work files and iterations.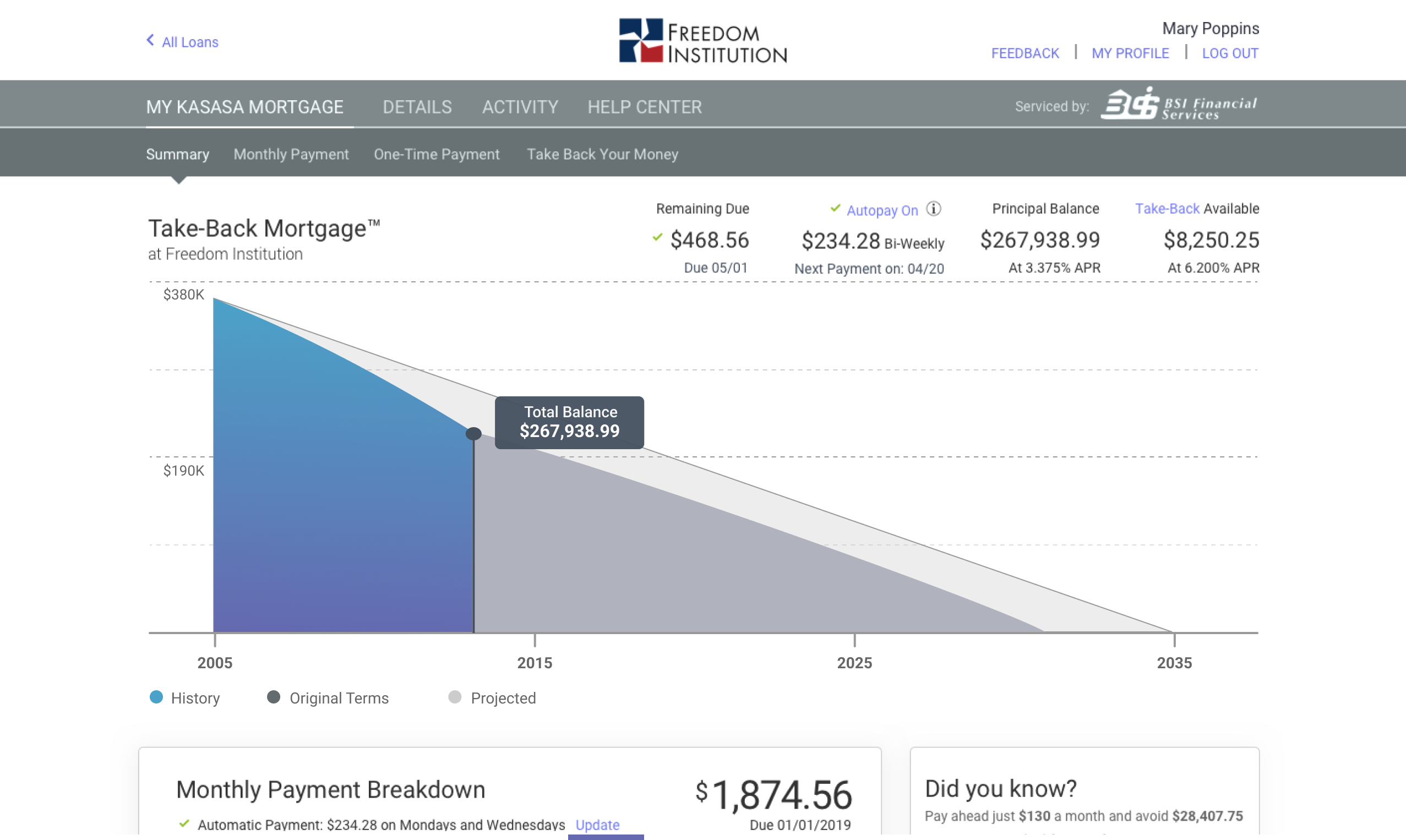 Maintained a future-proof design by documenting styles and guidelines in parallel to testing and high-fidelity design creation.
Alongside user testing and iterating, SeaLab created a comprehensive styleguide documenting the loans experience in detail. This was pushed from Sketch to InVision (and later ZeroHeight) and shared widely with development and leadership as the project moved to code. The styleguide allowed development to implement the solution quickly, reduced questions, got alignment across the teams, and allowed Kasasa to maintain the experience long into the future.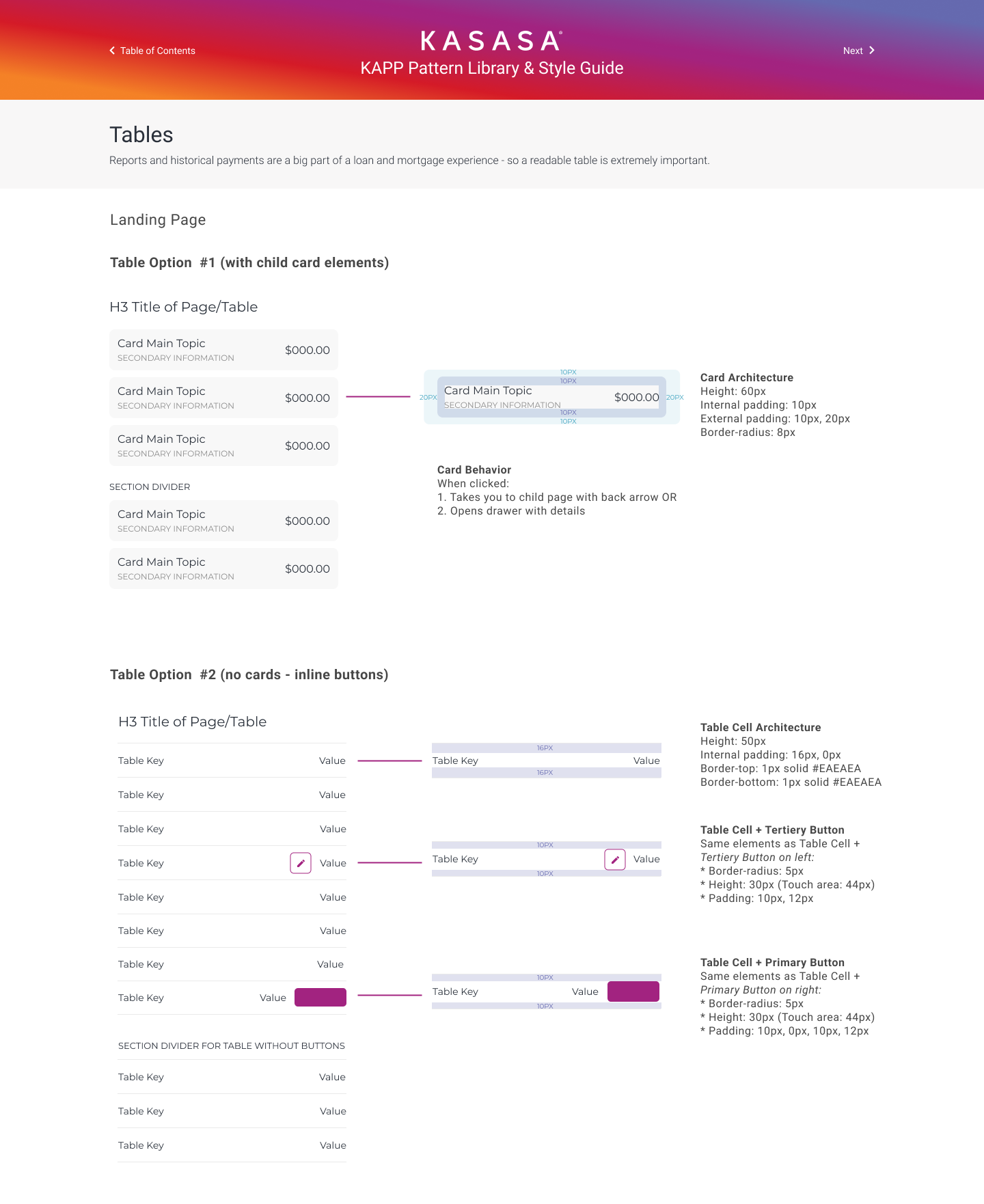 Successfully created an award winning, beautiful, and intuitive loan and mortgage user experience using a data-driven, human-centric approach.
SeaLab engaged with both existing Kasasa users as well as strangers to continuously test and iterate on design concepts and find the most intuitive concept for users throught the project. Kasasa Loan was named "Best Consumer Lending Platform" by FinTech in 2019 as a result of these efforts.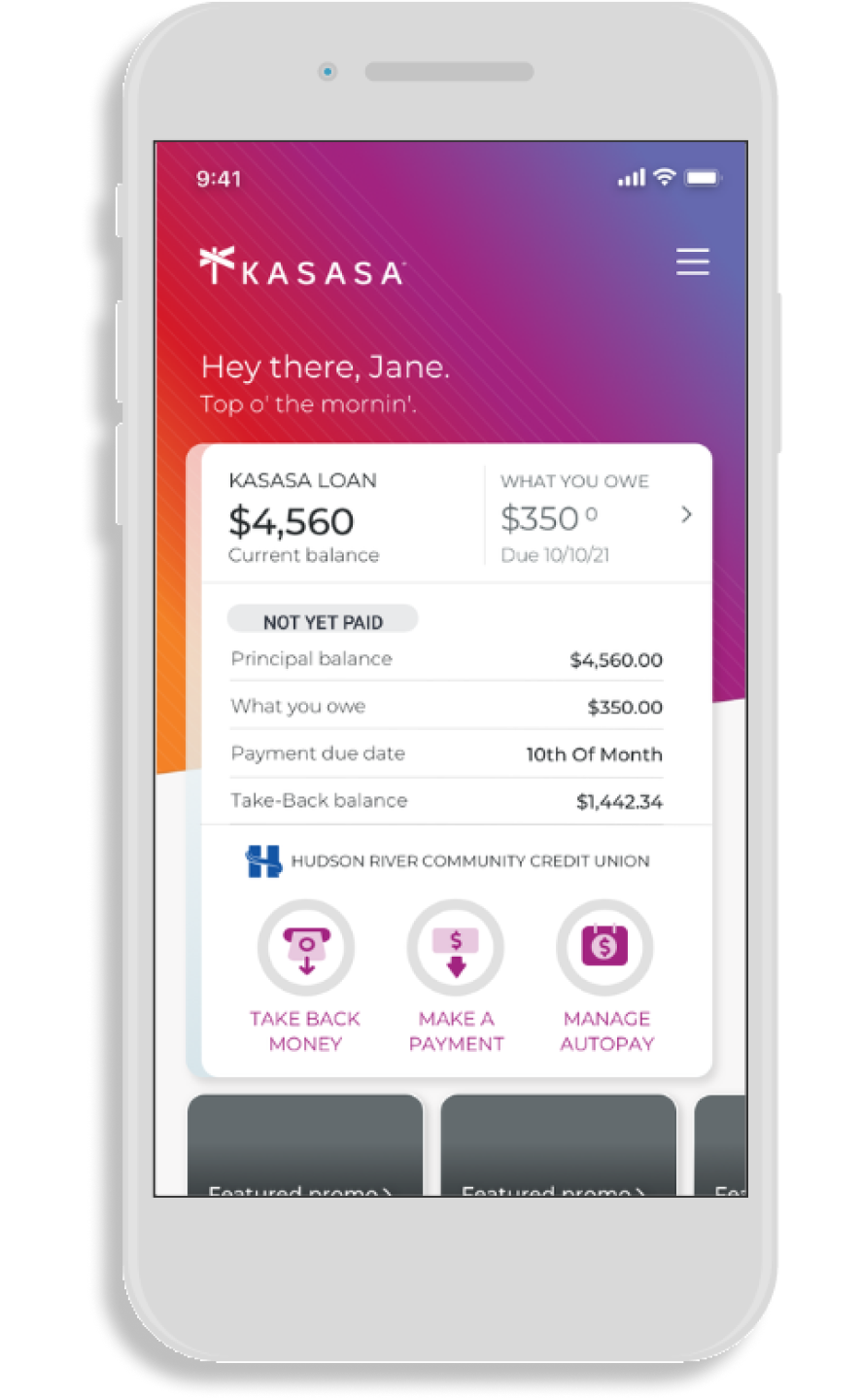 "The Kasasa Loan has helped me s much... Being able to see my loan on the app has also helped me immensly, as I've been able to keep complete track of my finances."
-Kasasa User Emilee L.